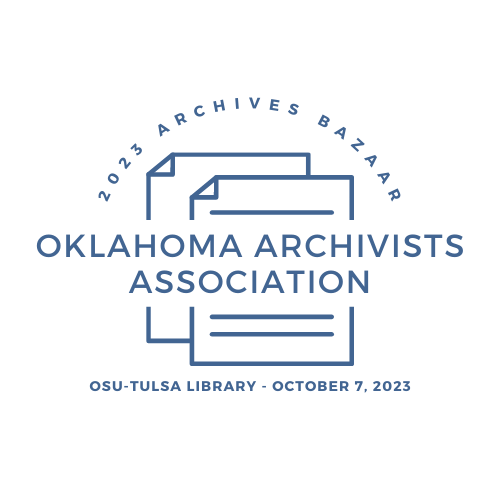 The Oklahoma Archivists Association is holding its fourth biennial Archives Bazaar at the Oklahoma State University, Tulsa Campus Library on October 7, 2023 from 10:30AM-1:30PM.
The event is free and open to the public.
Archives, libraries, museums, and cultural centers will share historic materials and resources that are available to the public in their preservation of Oklahoma history.
Live demonstrations and information sessions about home-archiving and digitization will also be held.
Participating Organizations and Institutions
Biomedical Sciences Graduate Student Association at OSU-CHS/OSU-Tulsa
Fred Floyd Archives, Southern Nazarene University
Helmerich Center for American Research, Gilcrease Museum
Oklahoma Department of Libraries, State Archives
The Sherwin Miller Museum of Jewish Art
University of Central Oklahoma
University of Oklahoma, School of Library and Information Studies
Oklahoma State University Center for Health Sciences