OAA is celebrating American Archives Month by offering three free 30-minute webinars each focusing on a different digital platform utilizing Zoom. During these 30-minute sessions you will get an introduction to the platform, a demonstration of how it works and time for follow-up questions. Signup for all or just the ones of interest to you. For more information contact Sarah Milligan at sarah.milligan@okstate.edu or call 405-744-9778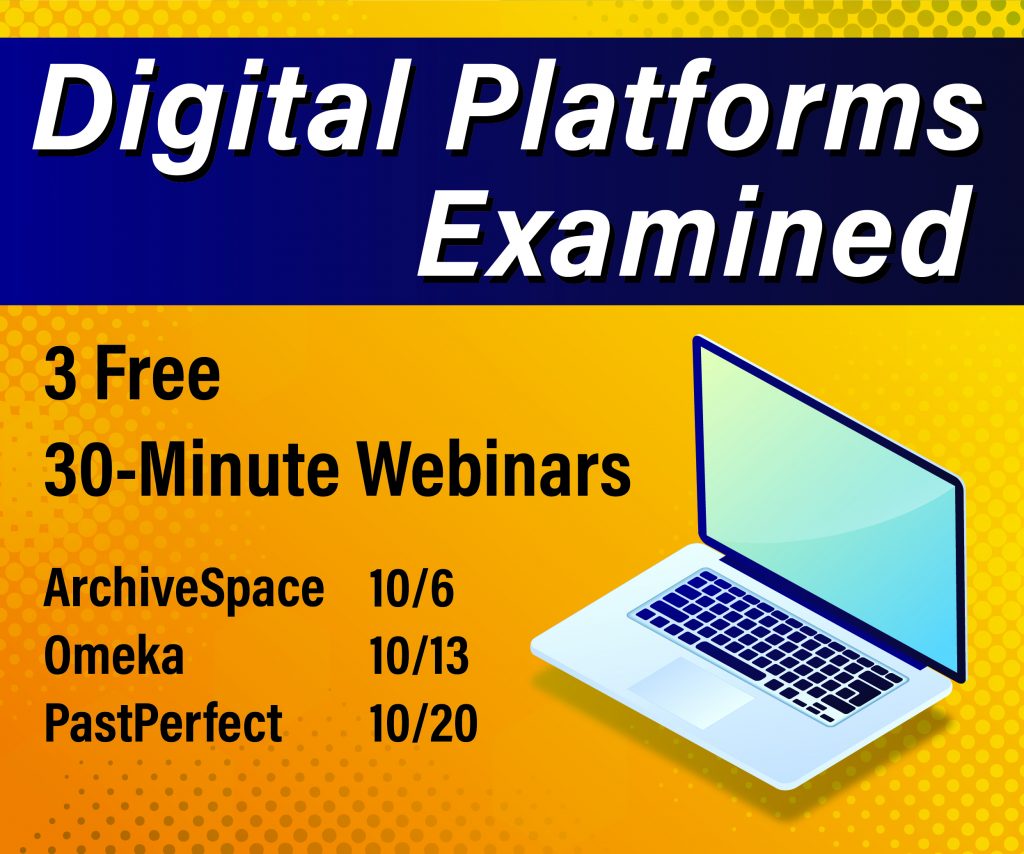 Tuesday Oct. 6, 2020, 2:00 p.m.
ArchiveSpace
Bailey Hoffner, ArchiveSpace was built for archives by archivists it is an open source archives information management application for managing and providing web access to archives, manuscripts and digital object.
Tuesday, Oct. 13, 2020, 2:00 p.m.
Omeka
Tara Carlisle, Omeka is a flexible open source web-publishing platform for the display of library, museum, archives and scholarly collections and exhibitions.
Tuesday, Oct. 20, 2:00 p.m.
PastPerfect
Heidi Vaughn,PastPerfect is adesktop software with a suite of management tools for museum and archives that can streamline acquisitions, cataloging artifacts, producing reports, tracking donations and memberships and create mailing lists.