Western Archives Institute Accepting Applications
Guest Post Provided by Jennifer Day, Member-at-large
2018 Western Archives Institute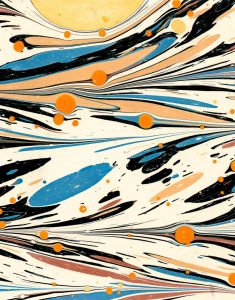 The 32nd annual Western Archives Institute (WAI) will be held at San Diego State University from June 10-22, 2018. WAI is an intensive, two-week program that provides integrated instruction in basic archival practices to individuals with a variety of backgrounds, including those whose jobs require a fundamental understanding of archival skills, but who have little or no previous archives education; those who have expanding responsibility for archival materials; those who are practicing archivists but have not received formal instruction; and those who demonstrate a commitment to an archival career.
The Institute also features site visits to historical records repositories and a diverse curriculum that includes history and development of the profession, theory and terminology, records management, appraisal, arrangement, description, manuscripts acquisition, archives and the law, photographs, preservation administration, reference and access, outreach programs, and managing archival programs and institutions. Dennis Meissner has agreed to serve as the 2018 Principal Faculty Member. Mr. Meissner recently retired from his job as Interim Deputy Director for Programs at the Minnesota Historical Society, and is a Fellow of the Society of American Archivists (SAA.) He has participated in a number of SAA and international efforts focused on the arrangement, description, and management of archival materials, and presently serves on the board of the SAA Foundation and on the National Historical Publications and Records Commission.
Meissner has worked closely with the design, delivery, and management of electronic finding aids to archival collections, and has participated in numerous U.S. and international working groups in the development and delivery of collection descriptions and the standards that underlie them, including chairing RLG's EAD Best Practices Working Group and serving on the Encoded Archival Context Working Group. He has consulted and presented workshops on archival processing and description and has published largely in those areas, but also in the area of business records management.
In 2003 he and Mark Greene (American Heritage Center, University of Wyoming) were awarded a yearlong NHPRC Archival Research Fellowship to study archival processing expectations and backlogs in U.S. repositories and to recommend changes to existing practices. That research led to an article in the American Archivist, "More Product, Less Process: Revamping Traditional Archival Processing," which has since enjoyed a strong uptake within the archival community.
Tuition for WAI is $725 and includes a selection of archival publications. Other non-negotiable fees include program transportation and facility fees. Housing and meal plans are available at additional cost. To assist in tuition payment, a WAI Scholarship is available. For more information see http://calarchivists.org/Awards_Scholarships/WAI.
The application deadline is Friday, February 16, 2018. For additional program information, see http://calarchivists.org/WAI, or contact:
Administrator
Western Archives Institute
1020 O Street
Sacramento, CA 95814
Telephone: (916) 653-7715
E_mail: ArchivesWeb@sos.ca.gov
The Western Archives Institute is co-sponsored by the Society of California Archivists and the California State Archives. The application is available on the Society of California Archivists website at http://calarchivists.org/WAI and on the California State Archives website at http://www.sos.ca.gov/archives/admin-programs/western-archives-institute/.
Ellen E. Jarosz
Associate Administrator, Western Archives Institute