Welcome to OAA's Newest Member-At-Large: Tara Carlisle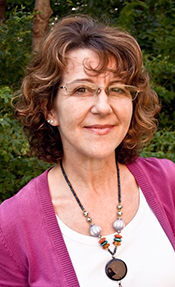 We're so excited to welcome Tara Carlisle as the newest member-at-large on the OAA Executive Board! We thank previous member-at-large, Sarah Coates, for her service and we look forward to working with Tara on future endeavors.
Tara Carlisle is head of the Digital Scholarship Lab at the University of Oklahoma Libraries. She coordinates workshops, events, and lectures to promote the use of new digital tools and methods for teaching and conducting research. Currently, Tara is one of coordinators of Oklahoma's Service Hub (OKHub) for the Digital Public Library of America – a role that feeds her passion for making special collection materials accessible to researchers worldwide. From 2008 to 2014, Tara was Digital Projects Coordinator at the University of North Texas for the statewide digital repository The Portal to Texas History. At UNT she worked with archivists throughout the state to add collections online and promote digitization standards.  She holds an M.A in Art History and an M.S. in Information Studies from the University of North Texas and a B.A. in Philosophy from Texas A&M University.